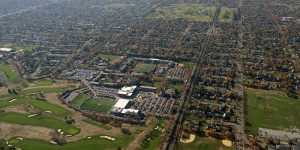 Arrangements for accessible classrooms are made through the Student Access Office (formerly Disability Support Services).
Students must complete a Petition for Reasonable Accommodations and Academic Adjustments (PDF).
Access ramps are located throughout the Garden City campus.
» View the campus accessibility map
For more policies and internal-access forms regarding Accessibility Support Services, please visit the Student Life Intranet, which is accessible with an Adelphi login.