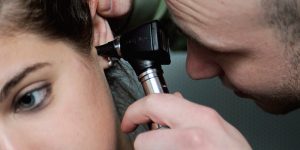 Labs in the Student Access Office (formerly Disability Support Services) and the Information Commons on the Second Floor of Swirbul Library provide assistive technology for students with disabilities. Please ask at the Help Desk if you need assistance.
Available software programs include Dragon Naturally Speaking, Kurzweil Firefly 3000, and Inspiration 9.  Available hardware includes desktop computers with scanners and loaner laptops
A Hearing Loop System is available in select locations for
individuals who are hard of hearing.
» Get details about available hardware and software
For more policies and internal-access forms regarding student accessibiliy services, please visit the Student Life Intranet, which is accessible with an Adelphi login.