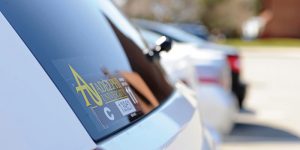 Commuter assistants are available to help commuter students transition to college life. The assistants are placed with incoming commuter students to serve as a mentor and as a resource for them. Each keeps in contact with their commuting freshmen, help them navigate Adelphi University and get them involved on campus.
All assistants hold office hours in the Ruth S. Harley University Center during the week so that they are accessible to answer questions that a commuter student may have.
» Get more info and view our Commuter Assistant bios
---
Want to become a Commuter Assistant? 
Applications are available each spring. (requires login).
Login