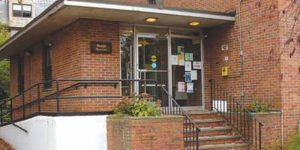 At the Health Services Center—located in Waldo Hall— students can receive medical attention and treatment for illness and injuries, preventative vaccinations, as well as education and information about general wellness. Adelphi student ID is required for medical services. 
The Health Services Center is under the direction of a nurse practitioner and staffed by nurse practitioners, registered professional nurses and emergency medical technicians.
» View hours of operation for regular semesters, breaks and holidays
 In case of emergency while the Health Services Center is closed, call the Office of Public Safety and Transportation by dialing 5 from any campus telephone, or by dialing 516.877.3511.
Our primary goal is to help you maintain and improve your health so that you are fully prepared to meet the demands of college life. Throughout the year, the center also provides ongoing health and wellness education programs to the campus community.
You can also get referrals to local doctors, hospitals and pharmacies as needed.