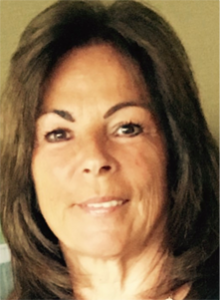 Janet E. Mirasola is a dynamic, results–oriented senior executive with 40 years experience in the finance/commodities industry. She is only the second woman to have worked on the floor of the London Metal Exchange.
As a former Vice President at Royal Bank of Canada, New York, Janet launched a new division of Sucden Financial on New York's Wall Street, expanding the reach of the Sucden brand. As Vice President at Merrill Lynch, New York, she was directly involved in derivatives, project finance, and risk management, working with corporate finance and introducing producer and consumer clients to an array of new products.
Highly adept at international business, Janet had traveled extensively throughout the world, demonstrating her exceptional skills and accomplishments in management, sales, marketing and business development.
There will be a light mixer following the event at 4:30 p.m. in the Center for Recreation and Sports, Campbell Lounge Room 2.
This event is part of Adelphi's
Leadership Certificate Program
. However, you do not need to be a part of the Leadership Certificate Program to attend this event.
---
About the Leadership Certificate Program
The Leadership Certificate Program is an interdepartmental initiative hosted by the Center for Career and Professional Development, the Center for Student Involvement, the Office of Alumni Relations and the Robert B. Willumstad School of Business.
Its goal is to offer Adelphi undergraduate and graduate students opportunities to develop leadership and professional skills. Participants are able to attend workshops on a wide variety of topics during the course of the year. 
---
Requirements for Students
To participate in the Leadership Certificate Program, submit the registration page by clicking Join Event and RSVP for a minimum of six events. Each student must complete the workshops within the academic year.
Events added throughout the year
---
For more information, please contact:
Kathy Dillon
p – 516.877.4684
e – dillon@adelphi.edu
Judy Greiner
p – 516.877.4646
e – greiner@adelphi.edu
Leadership Certificate Program
e – leadership@adelphi.edu