The Bridges to Adelphi Program and CALIBER has partnered together to do a food drive for Island Harvest.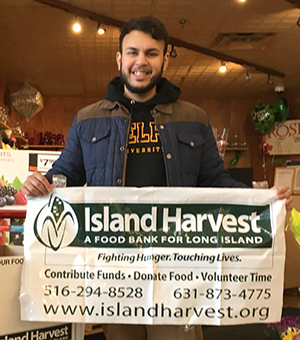 The table for the event will be on October 17, in the University Center Lobby but the drive itself will last from October 16 – November 20.
Donations are welcome and boxes will be placed throughout the campus and in the Bridges to Adelphi Office in lower level Earle Hall throughout the duration of the event.
Our goal is to get as much material as possible to donate to hurricane victims and those struggling within the Long Island community.
The items of most need are as follows: 
Pop-top ready to eat items
Shelf-stable pantry items such as peanut butter, tuna and soup (no glass containers)
Bottled Water
Cleaning Supplies (bleach, non-bleach, paper towels, etc.)
Personal hygiene items (toothbrushes, toothpaste, soap, deodorant, etc.)
Sponsored by Bridges to Adelphi Program and CALIBER.
---
For more information, please contact:
Maria Lewis
e – malewis@adelphi.edu